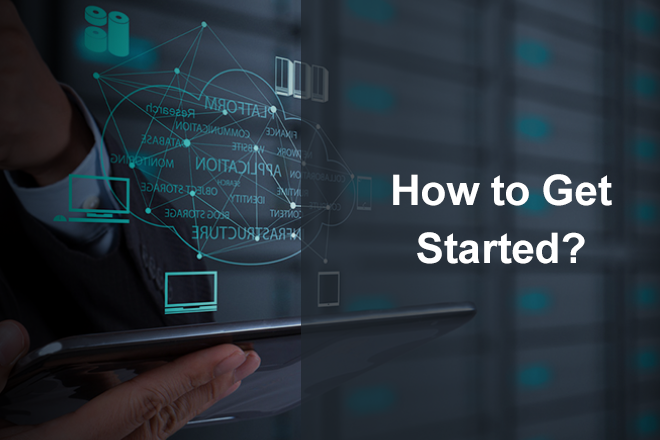 Getting started. Well, first of all that means to start something new. That part is always very interesting and very exiting what is great! But what if never you never had a deal with that? What if you are not any experienced? Probably you are going to have some questions, some doubts, and most likely you are going to need some piece of advice. And that is exactly what we are going to talk about. First of all we are talking about web hosting so just to make thing clear let's say a coupe words about what exactly web hosting is. Shortly "hosting" is kind of a service which helps you to make your website and all the information on your website accessible to all other people on the Internet. When you create your website and you want it to be seen for the others you need to publish it with the help of a web hosting service. But there are many of web hosting types and services you are going to meet. For example there are Shared Hosting, VPS Hosting, Cloud Hosting, Reseller Hosting or Dedicated Server's hosting. That might be kind of confusing, right? You must be wondering what is what? You must be thinking what kind of hosting would satisfy your needs the best? And probably you must be doubting about what type of hosting you would finally pick? No worries! We're gonna help you to choose the best hosting and find right solution! Basically you know what you're doing! There are only a few things left for you to do. Let's just find out what your business is, how big your project is and what your plans are. This is it! A few steps and your there. Now let's get to know more about each types of hosting that we mentioned before:
Shared Hosting:
Simply comes from the word share. That means that you literally share your server resources with the other users which are placed on the same hardware with you, but you still have a full access to your dedicated account with your own Internet domain name and a set amount of resources and features. Mostly people use shared hosting for not such big projects or the web sites with very high traffic. If your project is not this big shared hosting might perfectly satisfy all the options for your hosting needs. Shared hosting also might be very good for the beginners and also it is the least expensive of all paid hosting options, always affordable and perfect for the budget projects.
VPS Hosting:
It is pretty much the same as shared hosting but there are some benefits which make it better, and it's for a reason. Let's use the analogy of a house vs. an apartment building for rent to describe the difference. Let's imagine there is a building with many families living there. If shared hosting is like one apartment, which shares the building with other families who are only supposed to use a portion of the resources of the physical server and the resources are limited, then VPS hosting is pretty much like the whole floor for one family also using a portion of the resources of the physical server which now do not need to be equal, but in total cannot exceed what the physical server has in it. That means that you can always control the usage of your resources for less or more however you want to go, according to your needs, which makes it very practical and comfortable.
Dedicated Server's hosting:
If your project is big and fast-growing, if you have great plans and if you are going to spread your business to gigantic corporation you definitely would need a dedicated server (at least one). We compared the shared hosting and the VPS hosting with the apartment. But if you host dedicated server that means that the whole building is yours. Feel the difference. There are many different dedicated servers with different configurations you can host, depending on your needs. You can always start with the smaller and migrate to the bigger and more powerful one as you grow. It's always up to you.
Cloud Hosting:
It is an innovative technology that is revolutionizing the way we do computing. The key concept of cloud is that you don't buy the hardware, or even the software, with help of cloud hosting you make your investment smaller and oriented to operations rather than to assets acquisition. Another thing – it is not expensive. And after all, you will sleep easy knowing that all your data is safe in the cloud, housed and backed-up securely inside redundant systems, meaning they are virtually disaster-proof.
Reseller Hosting:
As one of the web-hosting types being it is also pretty similar to the others, and it works pretty much the same as the shared hosting. Shared hosting is usually hosted by a single owner who is provided with one c-panel for managing all of his domains. But the Reseller Hosting is purposed for the host who obviously has intention to resell his own hosting so usually he is provided with the numerous (or as many as needed) of the c-panels, one for each domain and that's the difference;
You always can pick one of them, just find out which type is best for you and go ahead. Let's get started!