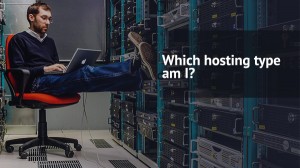 Cloud Hosting is an innovative technology that is revolutionizing the way we do computing. The key concept of cloud is that you don't buy the hardware, or even the software, with help of cloud hosting you make your investment smaller and oriented to operations rather than to assets acquisition.
Cloud can serve your needs to many different models, the important ones are:
1) Software as a Service (when you don't need an entire data center or infrastructure or even your own server you might just need an application to perform a basic task like email, real-time chat, shared document writing, or social networking);
2) Platform as a Service (is a foundation upon which you build your own application. Forget about hardware concerns, low-level configuration, firewalls, backups, and such.The only thing you have to worry about here is the application itself);
3) Infrastructure as a Service (you outsource the hardware completely and build everything from scratch, it is just a combination of computing power and cloud storage made available to you according to precisely how much of each you need).
The pros to use Cloud Hosting. 
First of all, it frees you up to focus on what really matters: your innovative applications, your valuable users, and your crucial content without spending any time or energy on all the necessary infrastructure behind all of that.
Secondly, you can shift investments away from expensive and potentially risky capital expenditures to safer and more focused operational expenditures, where your money pays only for what you absolutely need.
Lastly, you will sleep easy knowing that all your data is safe in the cloud, housed and backed-up securely inside redundant systems, meaning they are virtually disaster-proof.